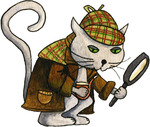 Gulf Shore Animal League's
Annual Scavenger Hunt
is Here!

Saturday, May 4th • 11:00am to 4:30pm
(Check-in opens at 10am)
It's that time of year again! Our annual fundraising Scavenger Hunt is on! For those of you not familiar with this exciting event, it begins at the Palma Sola Park Pavilion located at 7815 40th Ave. West (off 75th Street West) in Bradenton. Teams of up to five travel to various stops throughout Manatee County collecting crazy items, with a point value assigned to each item. Afterwards, teams return to the Palma Sola Park Pavilion for a complimentary BBQ lunch sponsored by Beach House Restaurant. Prizes are awarded to the team with the shortest time and the highest points. There will be a DJ, silent auction and raffle prizes. It's a great way to help us raise funds to continue our work and have a blast.

The registration fee is only $60 per team for a day full of fun and a chance to win great prizes!
To register online, visit gsalscavengerhunt.eventbrite.com or
visit us online to download a form to mail in.

Register by the Early Bird deadline of April 14th and receive a complimentary t-shirt!
Sponsorship Opportunities Available
For more information please email us at info@gsalinc.org
or visit us at www.gsalinc.org
Sponsored by:
RIVER LANDINGS
ANIMAL CLINIC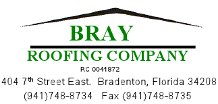 ---
Message from the President

Hello, all!
It's HERE! Kitten Season is upon us already, but thanks to an innovative program put together by GULF SHORE ANIMAL LEAGUE, orphaned kittens and mamma cats with their babies are no longer in danger of neglect and the ultimate death that results. Instead, by putting together a network of foster homes (more are needed), foster programs, cooperation with our adoption partners, and a great deal of time and effort by our core volunteers, we have insured every kitten and litter of kittens with a queen, the chance of a healthy, happy life. The program is an expensive one, but we are committed to saving these precious lives. These are the kinds of initiatives made possible by your help and support. Without you - our donors and volunteers - orphaned kittens would still be at a very high risk of untimely death in our county.

We are also in full swing completing our Florida Animal Friends License Plate Grant. The spotlighted communities for March are Orange Grove Mobile Home Park, Aloha Estates Mobile Home Park, Tropical Gardens Mobile Home Park and PicTown Mobile Home Park. If you know of anyone in these communities, or anywhere an animal needs to be spayed/neutered, please contact us. The grant monies run out in July. Do not delay! Let's get all the cats and dogs fixed so that no more are killed as a means of population control.

Did you know? 20-25% of all dogs entering shelters nationwide are considered purebred. Amazing! And people sometimes think that they can make money by selling puppies. Silly thought!

Have a wonderful March and mark your calendars for our Scavenger Hunt on May 4th.

Until next time,
Audrey Garrison
Gulf Shore Animal League President
---

---

We've Been Adopted!
"Pretty Girl & Punkaroonie"
We are very happy to announce that our beautiful pair of Manx cats, Pretty Girl & Punkaroonie, have finally been adopted TOGETHER just as we had hoped for. Thanks Mike & Susan for giving them a great home!

---
Upcoming Events

Come meet our cats
at the following events:


Saturday, March 23rd
10:00 am to 2:00 pm
Pet Supermarket's
Customer Appreciation Day
both locations
4315 26th St. W. & 6908 Manatee Ave. W.
Bradenton
-----------------------------------------
Sunday, March 24th
11:00 am to 3:00 pm
Petco's Grand Opening Weekend
6757 Manatee Ave. W.
Bradenton
---

Hi, my name is Baylee, I am a year old and have feline leukemia (FELV). Don't let my diagnosis scare you, I am a very active and playful kitty. I'm hoping to find a kind, compassionate person willing to give me a permanent foster home where there are no other cats. Since I am not able to be around other cats I've made friends with small friendly dogs. Although my life will not be as long as most cats I deserve a chance at a normal life. Sometimes it's not the quantity of life but the quality of life that counts. GSAL will provide medical care when necessary so all you need to do is provide me with a safe indoor home and lots of love . For more information contact Cheryl at 941-962-0076 or info@gsalinc.org.
---
Gulf Shore Animal League is fighting to end the practice of killing animals as a means of population control.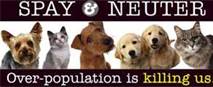 ---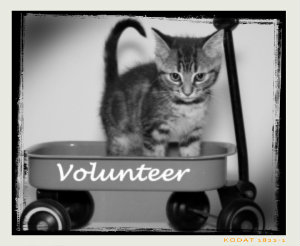 Are you an animal lover? Do you have spare time on your hands? Interested in making a difference in your community? If you answered YES then we want you! We have volunteer opportunities in the following areas. And don't forget students, this is a great way to earn community service hours!

- Fostering cats & bottle babies
- Trapping community cats
- Drivers to transport cats
- Special events
- Adoption events
- Clean cages & feed cats

If you are interested in volunteering please download and complete the form below or email us at info@gsalinc.org


http://www.gsalinc.org/VolunteerApplication.doc



---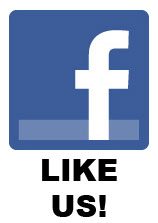 Forward this message
to a friend.
"Social media is fundamentally changing the way animal rescue organizations do business. We're wanting to capitalize on this and we need your help. Please visit our facebook page: www.facebook.com/GSALinc, click the "like" button then hover your mouse over this same button and click "Get Notifications". Our GSAL posts will begin appearing in your news feed. By simply liking or commenting on them it will spread the posts out to your friends' feeds, even if they do not follow our page. This greatly improves our readership which in turn helps with sponsors and could lead to adoptions. And all of this with a simple click of a button."

Gulf Shore Animal League Officers

President:
Audrey Garrison

Vice President:
Cheryl Wade

Treasurer:
Martha Wright

Gulf Shore Animal League is an ALL VOLUNTEER
501 (c)3.